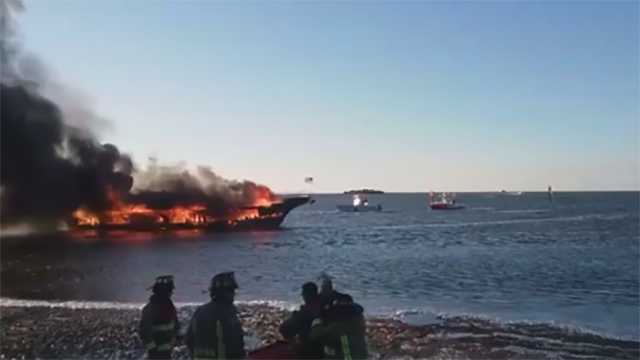 At least 15 people are injured after a boat caught on fire, according to news reports.
A casino boat shuttle caught fire Sunday afternoon, WFTS-TV reported.
The U.S. Coast Guard said that the fire happened near the mouth of the Coty River near New Port Richey, northwest of Tampa.
This is a developing story. Check back for details.